Whether you're a boarder, student, or visitor, we encourage everyone to check out our many wonderful events throughout the year. All are welcome to participate, observe, and volunteer! For a full current schedule of events, visit our Calendar page.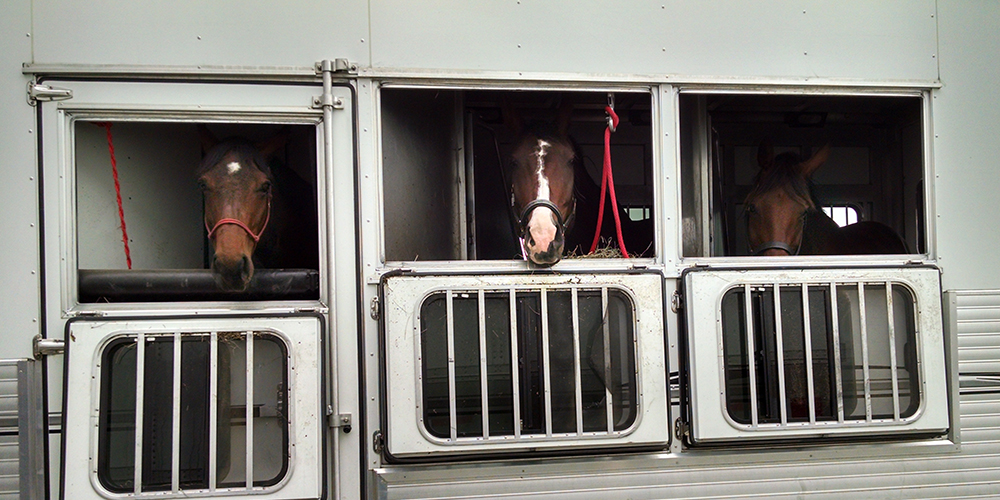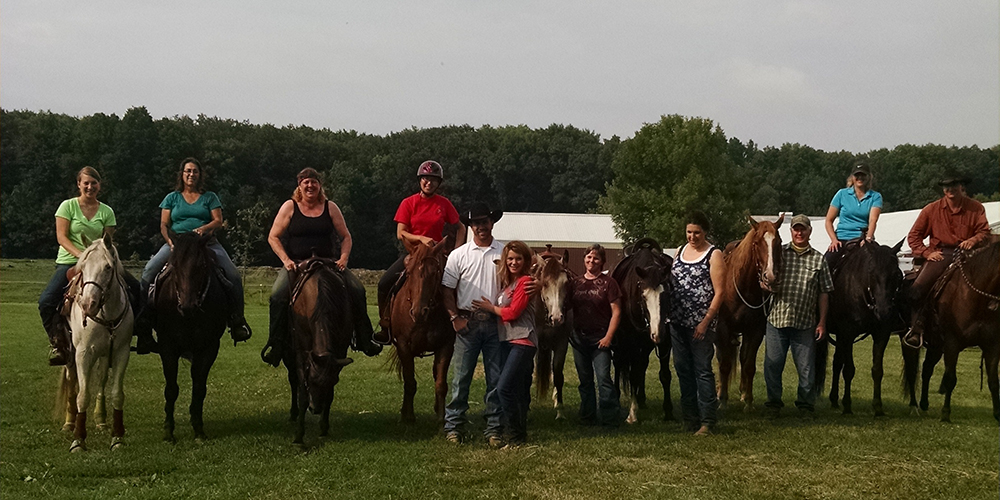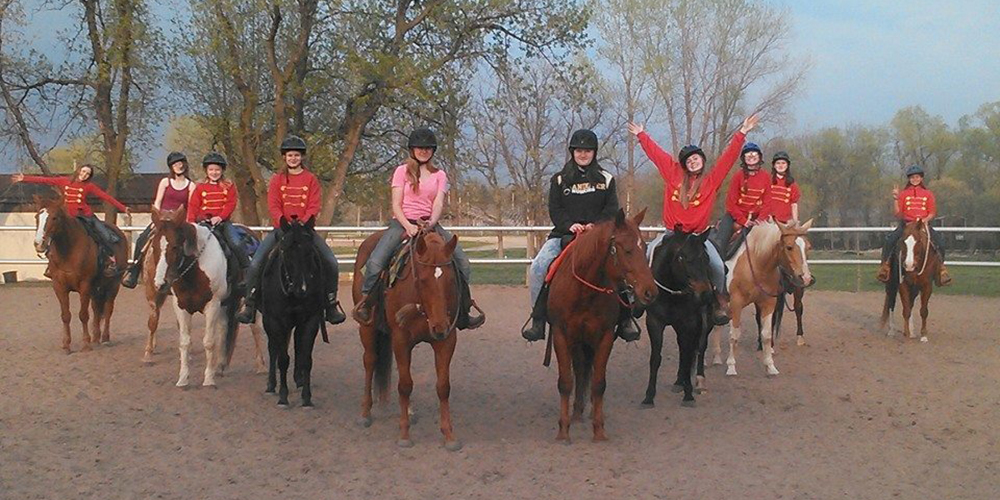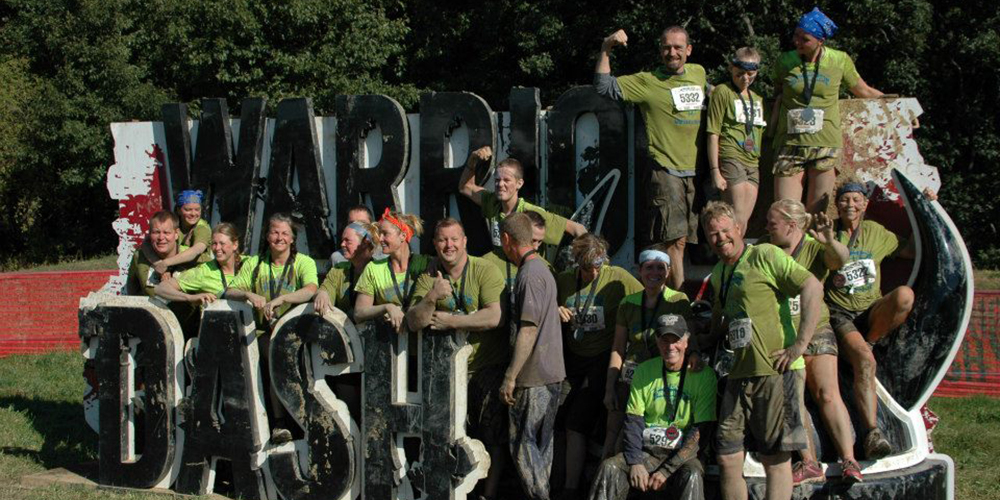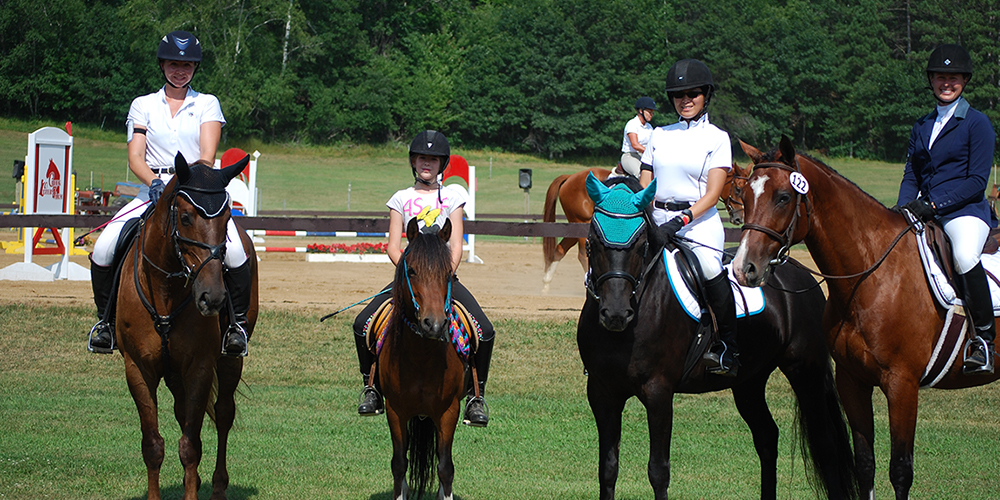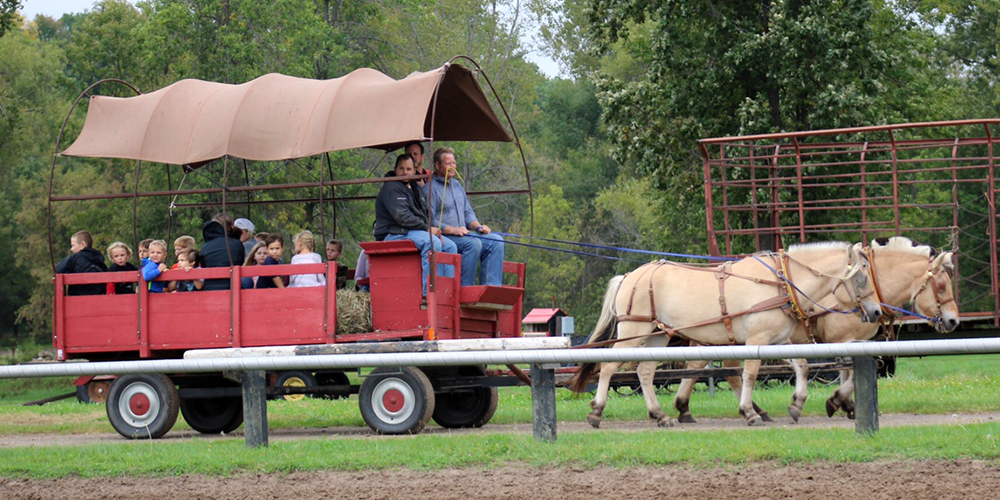 Woodloch hosts several clinics throughout the year in various disciplines with world-renowned trainers. Riders come from all over the world to ride with Josh Lyons, Ralph Hill, Dom Schramm, Sinead Halpin, Yves Sauvignon, Jim Hatch, Mel Harms-Grossman, and more.
Horse Shows
Whether riders wish to compete in recognized shows or informal schooling shows, there are many opportunities to show at Woodloch. From WSCA-qualified events, Dead Broke Saddle Club barrel races and youth shows, eventing derbies, and Woodloch Stable's spring and fall fun shows, there is something for everyone!
Woodloch also frequently travels to local shows as well as events around the Midwest, with riders competing in horse trials, western dressage shows, western and ranch pleasure shows, barrel races and rodeos, trail challenges, hunter-jumper and dressage shows, and more. We'd love for you to join us as a Team Woodloch competitor or as one of our amazingly supportive spectators!
Birthday Parties & Hay Rides
Have a birthday party at Woodloch! Pony rides, hay rides, pony painting parties, cookouts, and more are available on limited weekends. Contact us for more information, pricing, and availability.
Open House
Woodloch welcomes friends, family, and guests to our annual Open House, held the first weekend of May. Tour our barns, watch training demos and drill team performances, enjoy delicious food, and see the great community that Woodloch has to offer!
Woodloch is proud to host the annual Minnesota High School Rodeo Finals. The 2017 rodeo was held at the Dead Broke Arena on June 9-11, 2017.
Other Events
Woodloch hosts many other fun events year-round! Visit our Calendar page and sign up for our e-newsletter to stay up-to-date on upcoming events at the farm!