Woodloch hosts several clinics throughout the year in various disciplines with world-renowned trainers. Riders from all over the world come to Woodloch to ride with Josh Lyons, international eventers Ralph Hill, Yves Sauvignon, Sinead Halpin, Dom Schramm, and more.
2017 Clinic Dates
June 17 – 18, 2017: Jumping Clinic with Sinead Halpin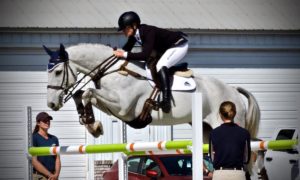 We are thrilled to welcome international competitor and trainer Sinead Halpin-Maynard to Woodloch for a clinic this summer! Sinead's career has taken her to the top of the sport of eventing, from placing 3rd at her first CCI4* at the Rolex Kentucky Three-Day Event, to representing the United States at the 2014 World Equestrian Games in Normandy. She also placed 2nd at the prestigious Burghley CCI4* in 2012 and serves as the Area II Young Rider coach. She brings a wealth of knowledge to our riders in the Midwest, from working with young horses and riders to bringing teams up through the levels.
**Thank you to everyone who participated in Sinead's clinic, whether as a rider, auditor, or volunteer! We hope to have Sinead back with us next year and will keep everyone posted on dates and important info!**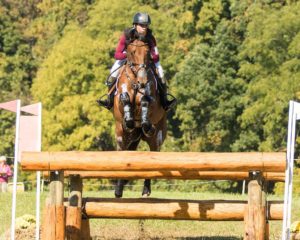 ---
July 22 – 23, 2017: Jumping and Dressage Clinic with Dom Schramm
For the 3rd year in a row, Woodloch is excited to have international 3* event rider Dom Schramm back for a weekend of fun and enriching lessons for riders and horses of all ages! Dom will teach small group stadium and cross-country lessons, and a limited number of private dressage lessons. We hope you can join us for this opportunity to learn from one of the best!
**Thank you to everyone to attended Dom's summer clinic at Woodloch! We plan to have Dom back for another clinic this fall (early October) and will post more details as they become available!**
---
August 18 – 20, 2017: Three-Day Riding Clinic with Josh Lyons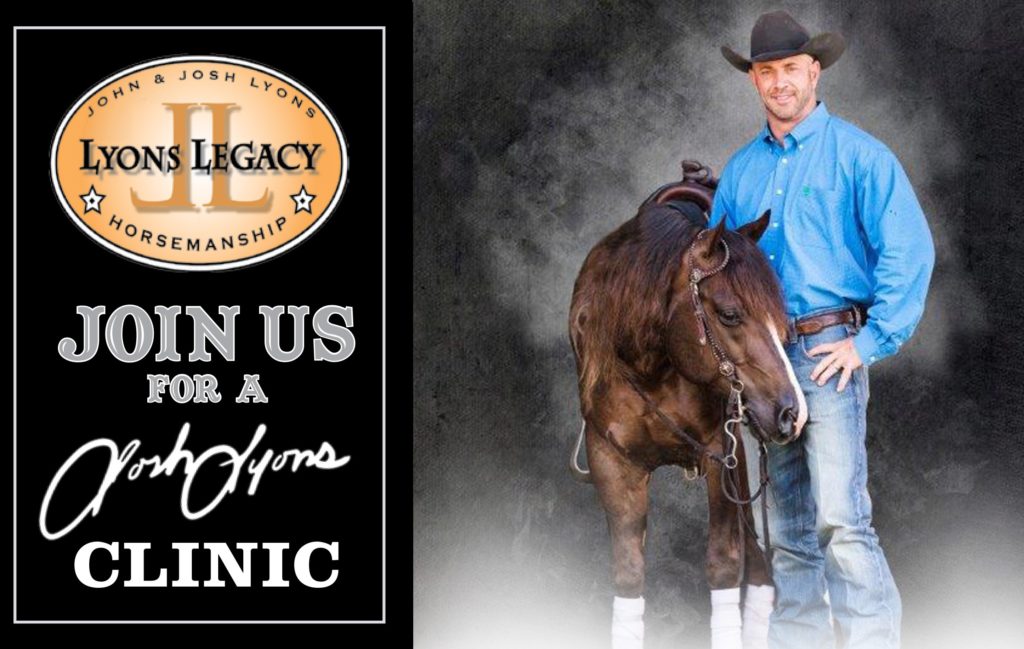 Josh Lyons (Lyons Legacy) is returning to Woodloch this summer for an intensive three-day training clinic. Josh's understanding of the horse's mind coupled with the ability to bring out the best in both riders and horses is unrivaled. Eager to constantly refine and improve upon what he can offer, Josh continually strives to develop new and better training methods. This clinic is open to riders in any discipline, looking to achieve safer, more consistent, and common-sense communication and performance with their horses. Whether your horse is seasoned or green, as long as they have been ridden at the walk/trot/lope then they are perfect for the clinic!
Clinic fee: $750 for the full 3 days. Daily auditing fee: $25.
2017 Josh Lyons Clinic Info & Contract
2017 Josh Lyons Clinic Release